Quantifying Real-Time Rainfall Intensity in Bosnia and Herzegovina
Accurate, spatially dense real-time rainfall measurements are essential for water management of any region, which in turn impacts agriculture, transportation and mobility, energy and weather hazards. After the war in Bosnia and Herzegovina, only 100 out of 500 rainfall stations have remained operational, hampering its spatial hydrological data collection.
Through Big Data and Machine Learning, the project aims to fill in the missing gap by turning CCTV footage and videos obtained by smartphones into a real-time rainfall observation, allowing for accurately geo-referenced and cost-effective data collection. All the information collected should be then available on the web portal and this would in turn enable the authorities to be better prepared for meteorologically and hydrologically based hazards and associated risks for the population and to lead to a better-informed policymaking.
The project has been managed by AQUA PROCON (APC), a design and engineering company working in the areas of water management such as drinking water supply, municipal drainage systems, sewage collection and wastewater treatment flood risk management.
Deliverables:
SDGs relevant to the project: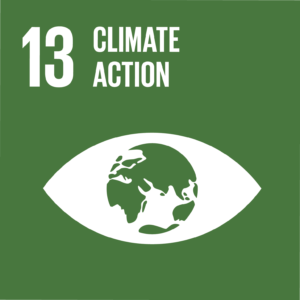 Categories