First information about 2022 Challenge Fund – Call for Applications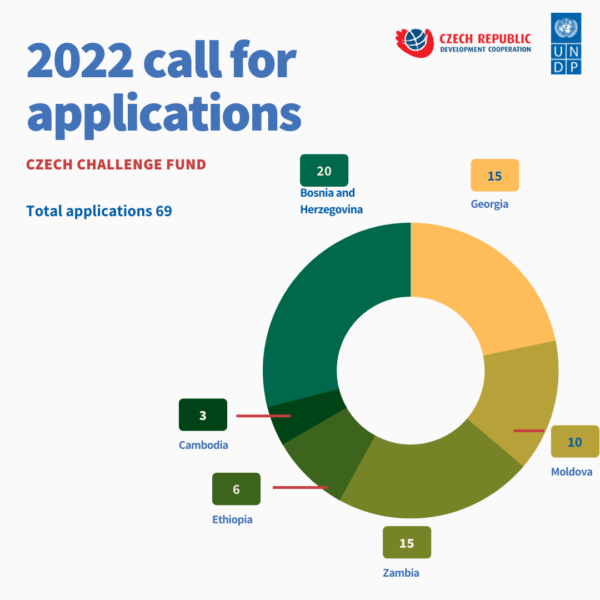 All applications are collected and we are excited to share the results with you! Overall, we have received 69 applications, which is a record number.
Number of applications per country:
Bosnia and Herzegovina – 20
Georgia – 15
Zambia – 15
Moldova – 10
Ethiopia – 6
Cambodia – 3
We are excited to see what innovations this year's call brings.
Currently, the project´s applications are being evaluated and the final results will be known in September. We look forward to announcing the results.
About the Czech-UNDP Partnership – Challenge Fund and Expertise on Demand
Through the Challenge Fund, the Czech-UNDP Partnership for SDGs brings innovative solutions from the Czech Republic's private sector, NGOs, universities, state institutions, research centres and individuals to tackle specific developmental challenges in the priority countries. The implementation of projects and expertises is financially supported by the Ministry of Foreign Affairs of the Czech Republic.