Czech innovations helping to process medical waste in Moldova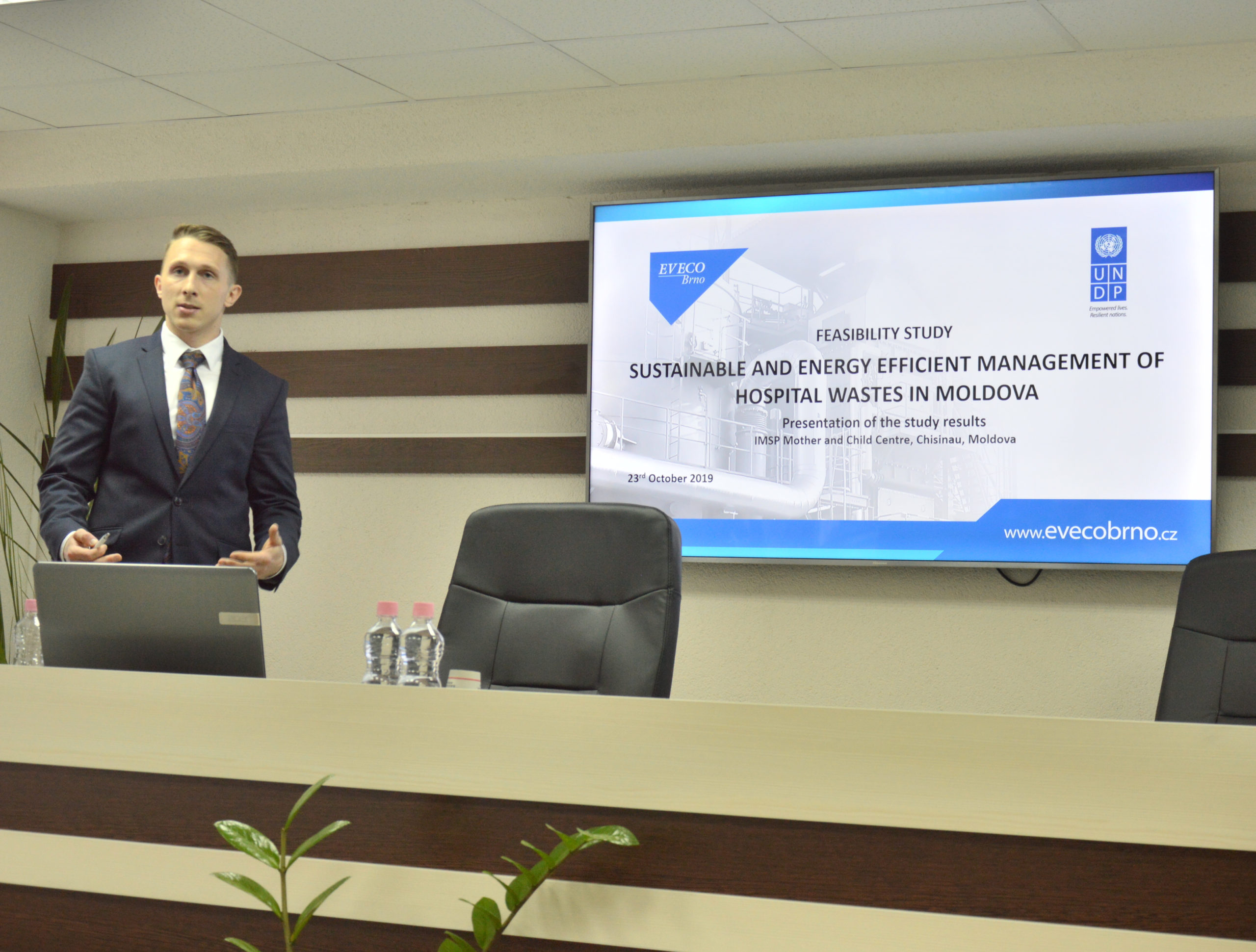 The company EVECO Brno on October 23, 2019, presented the results of a feasibility study to a wide professional community aimed at the technical and economic assessment of environmentally friendly thermal treatment of hospital waste at the Mother and Child Center in Chisinau.
The energy produced by this treatment will be directly used in the hospital for hot water, sterilization, laundry, eventually for the production of electricity or cold.
The current hazardous hospital waste management system in Moldova pollutes both air and soil as well as groundwater reserves with toxic and infectious substances and has no energy use.
In the case of the construction of a new innovative unit by EVECO Brno, the hospital will acquire a new source of thermal energy and stop polluting the environment with toxic waste.


On Wednesday, October 23, Ing. Dan Kotas presented the feasibility study, which pointed out the possibility of using hospital waste to generate thermal energy for the hospital with the advantage of efficient and ecological burning of hazardous hospital waste.
The final presentation was attended by the hospital management, representatives of the Moldovan ministries of health, environment, environmental organizations and representatives of the Czech Embassy.
The presented technological solution was positively received by all involved and the hospital director officially asked for the continuation of activities aimed at the construction of this technology unit at the Mother and Child Center in Chisinau.
Holistic Solutions company ensures project coordination between the Czech implementer and Moldovan partner institutions.

This article has been originally published here.