Facts and figures: Czech Challenge Fund at a glance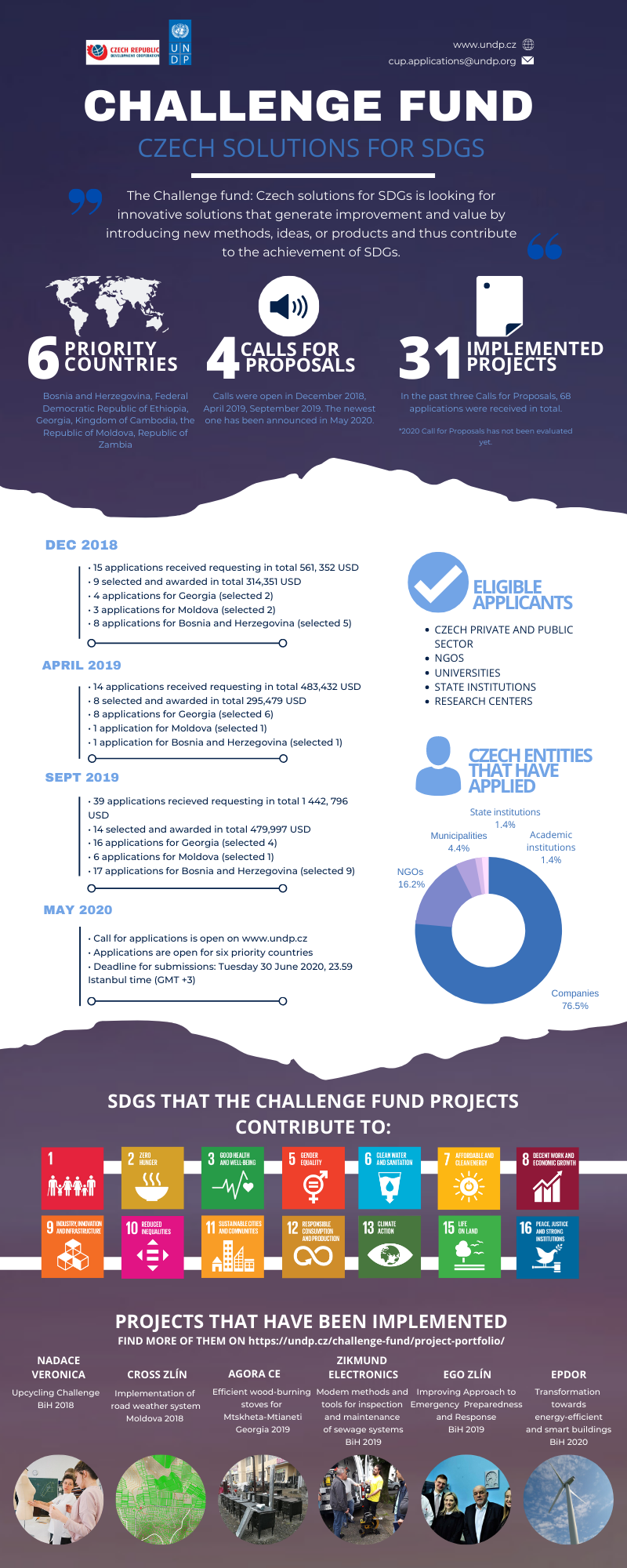 Challenge Fund: Czech Solutions for SDGs is a key component of the Czech-UNDP Partnership for SDGs (CUP). What are its main principles? Which priority countries are included in the Fund? And what are some of its successful implemented projects? Find more in our infographics!
Do you have an innovative idea or a solution that you would like to offer? The fourth Challenge Fund Call for Proposals is currently open and accepting applications! You can find out more about the Call in the official procurement notice and send your applications via online application system by Tuesday 30 June 2020, 23.59 Istanbul time (GMT +3).