Upcycling Challenge – practice of upcycling in the fashion industry in Bosnia and Herzegovina lives on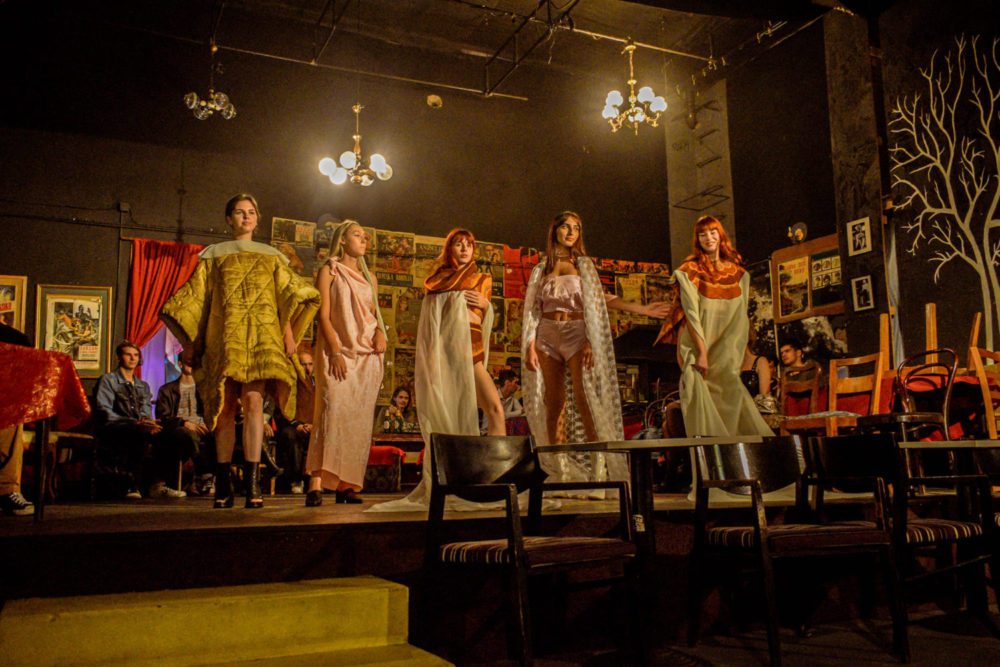 Waste is generally one of the most significant environmental issues in Bosnia and Herzegovina. Since 2003, generated municipal waste in BiH has been constantly increasing, and in 2010 it amounted to 332 kg per capita. Therefore, Czech Challenge Fund supported in 2018 the project of the sustainable design and production in the textile coordinated by Nadace Veronica, a self-sustaining environmental non-profit organization.
The project has provided textile production secondary school students in Bosnia and Herzegovina an opportunity to learn about and practice upcycling in the fashion industry, while transferring Czech experience with innovations in sustainability on to a Bosnian-Herzegovinian partner. Aarhus Centar u Sarajevu – Udruženje Aarhus Centar u BIH and Nadace Veronica cooperated on the implementation of the initiative: "Upcycling Challenge".
Project concluded in December 2019, however we are happy to report, that the students who took part in the upcycling project continue to use the knowledge gained from the project for their further activities. Naida Kustura, who the finalist of the upcycling project, started her own platform for young designers and creators – Impakt Sarajevo, which aims to present the work of starting designers in Bosnia and Herzegovina. The first fashion show took place in August 2021 and another one is planned for this year. If you speak Bosnian, you can read an interview with Naida about her experience of starting a new design platform in Sarajevo.
One of the designers who took part in the fashion show was Kristina Tambur – another finalist of the Upcycling Challenge project. She introduced her new collection, where she again uses already existing materials and cycles them, tests the possibilities of working with unusual found materials such as curtains or blankets.
We are happy to see such a scale-up of the Czech Challenge Fund project and we are excited for the upcoming call for applications to see what other Czech innovations will be implemented in the next round of Challenge Fund.
About the Czech-UNDP Partnership – Challenge Fund and Expertise on Demand
Through the Challenge Fund and Expertise on Demand, the Czech-UNDP Partnership for SDGs brings innovative solutions from the Czech Republic's private sector, NGOs, universities, state institutions, research centres and individuals to tackle specific developmental challenges in the priority countries. The implementation of projects and expertises is financially supported by the Ministry of Foreign Affairs of the Czech Republic.