Challenge Fund topics: What are the Development Challenges for Spring 2020?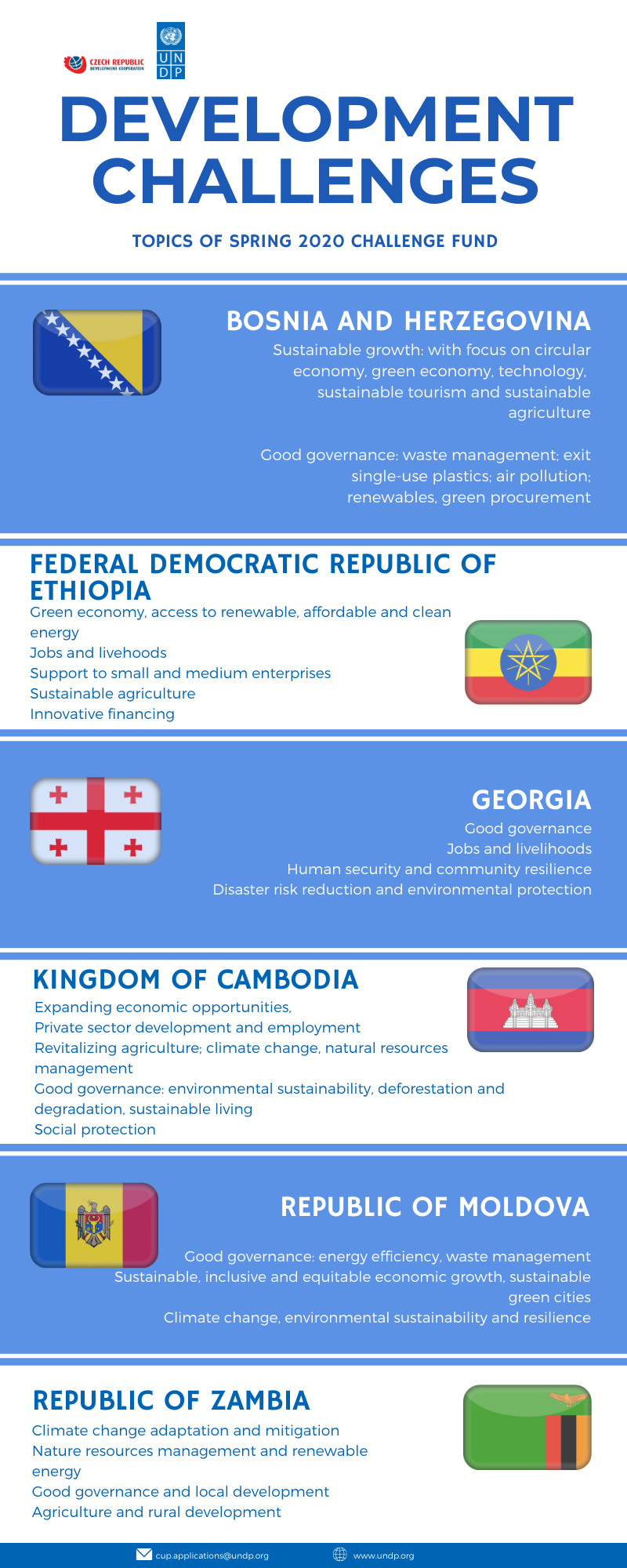 Few days ago, Challenge Fund: Czech solutions for SDGs opened its Call for Proposals for the fourth time. What are the Development Challenges waiting for innovators in Spring 2020 application process? Find out more in an infographic above.
The aim of the initiative funded by the Ministry of Foreign Affairs of the Czech Republic is to facilitate transfer of Czech know-how and innovative solutions that would address development challenges and contribute to the achievement of SDGs in six priority countries: Bosnia and Herzegovina, Federal Democratic Republic of Ethiopia, Georgia, Kingdom of Cambodia, Republic of Moldova and Republic of Zambia.
Interested Czech entities can consult the official procurement notice and submit their proposals via online application system by Tuesday 30 June 2020, 23.59 Istanbul time (GMT +3). We are looking forward to your applications!