Where traditional meets contemporary: Designing efficient wood-burning stoves in Georgia
Agora CE, a Czech non-governmental organization has been working in Georgia since the Abkhaz war. Their knowledge of the local situation and everyday problems of its people helped them to succeed in the 2019 Challenge Fund call with an innovative design of an energy-efficient wood-burning stove that addresses the local needs while respecting and bearing in mind resources available and also the commonly used technologies in the region. How has their project journey looked like so far and how will the locals benefit from it?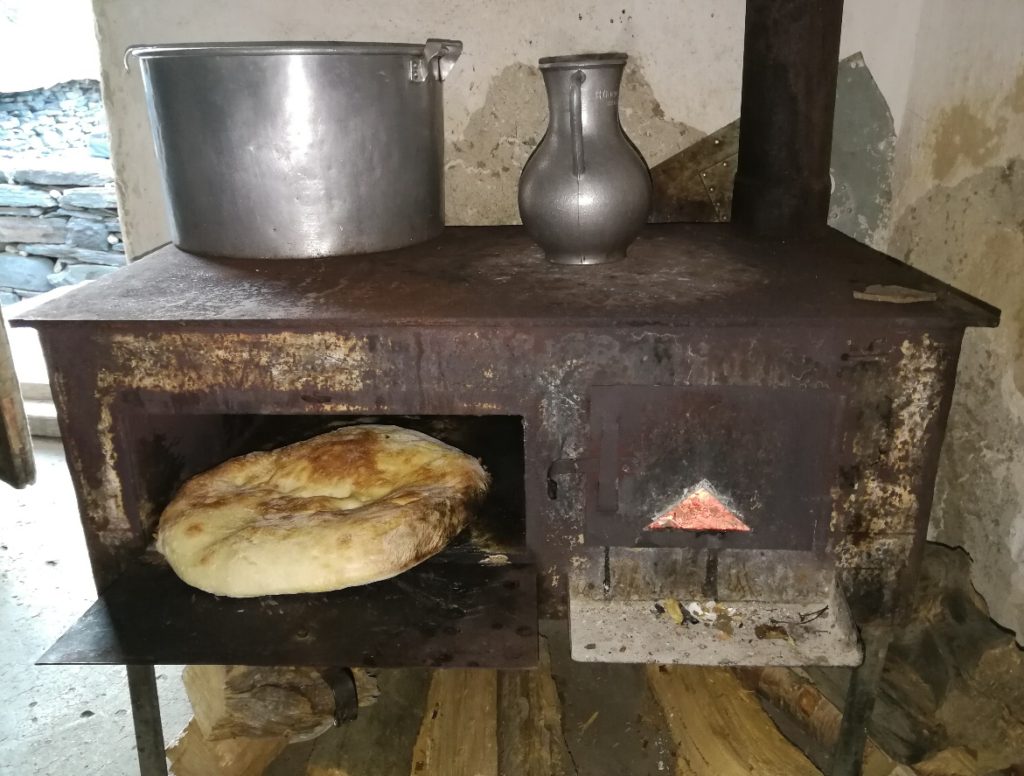 Mtskheta-Mtianeti in Georgia is a fascinating region with wild nature, ancient history and friendly inhabitants called highlanders. However, as Ivana Bursíková from Agora CE says, life is not easy there – the high poverty rate is driving its population to the cities and those who decided to stay back are still living the way their ancestors did for centuries including using the same heating methods.
"The local population depends heavily on the resources surrounding them for subsistence use. Wood remains the primary resource of household heating since no other alternative renewable resources are at hand", says Ivana, "moreover, wood is also the cheapest one except for natural gas, which is not available in most places." Household consumption constitutes 40% of Georgia's energy consumption and Greenhouse Gas Emissions (GHG). At the same time, Georgia's forest plays a pivotal role in regulating the net GHG emissions.
The high rate of poverty in rural areas, the lack of affordable alternatives to firewood and alternative pastures force people to use forest resources illegally and unsustainably. Non-ecological heating with low efficiency also contributes to this together with the fact that houses in this region lack any insulation, double glazing or high-quality doors. Moreover, traditional, locally produced wood-burning metal stoves are inefficient, poorly made and do not meet the consumer's needs and requires continuous monitoring. The development of efficient wood-burning stoves, which would meet the basic safety requirements, is stated as one of the key sector measures of Georgia's First National Energy Efficiency Action Plan.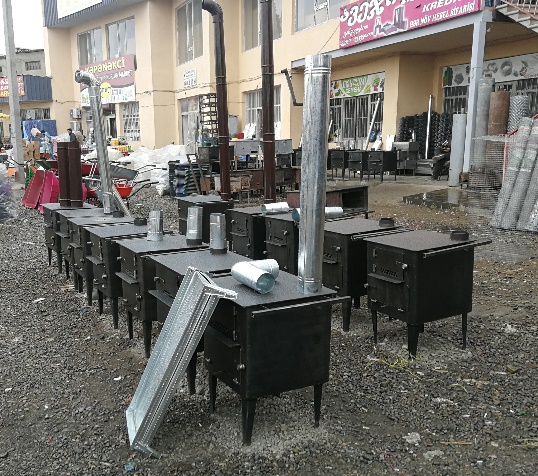 "Our project focuses on the local manufacturers of small metal stoves. The final beneficiaries are rural households. With the help of the Czech metal stove producers, the company HSFlamingo from Broumov, we are developing a new design of efficient wood-burning stove based on locally available resources and technologies", says Ivana, "the final product is to be tested, with local partners assisting in preparations for its production. We want to make sure to keep what is functional, use the technologies the local producers and final consumers are familiar with. All upgrades are done with instructions and the aim to sustain the new know-how and progress."
Energy savings and climate change awareness campaigns will accompany the development of more efficient, safe and low-maintenance stoves. Furthermore, the project outcomes will be highlighted in local, regional and national media and on social networks to fuel the demand and raise awareness in other places in Georgia resulting in possible replication of the innovation.
Throughout the project, Agora CE managed to establish a broad coalition of partners, including local a company NTC, helping with technical issues and CENN, a big Georgian ecological NGO taking care of promotion. "We believe that our local stove will be exactly what locals are looking for. Our international cooperation started as a rather small initiative, but it has the potential to make a real change in the rural areas of Georgia", concludes Ivana.
You can learn more about the project here and about the NGO Agora CE here.