World AIDS Day and CHARITA's Challenge Fund Project in Georgia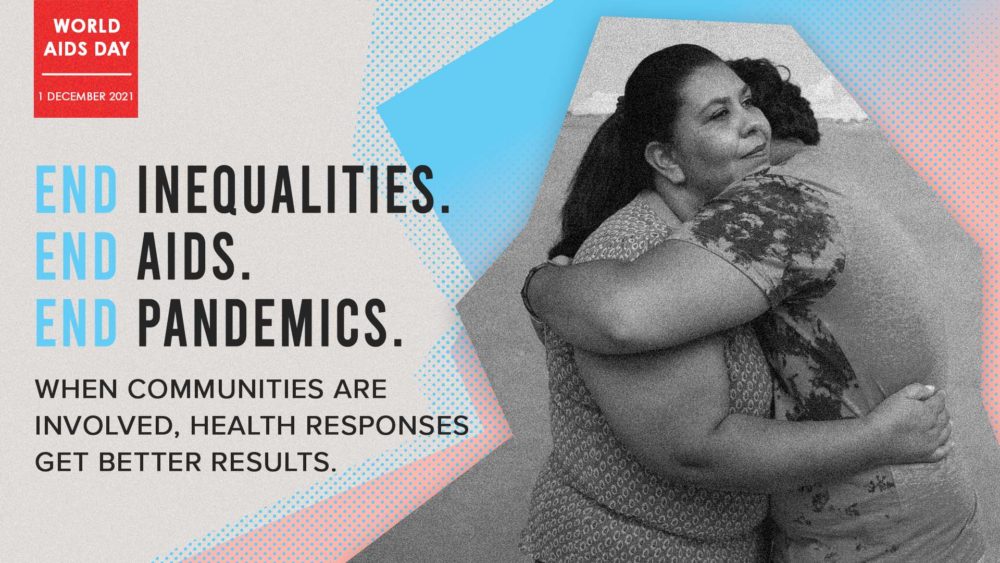 December 1 marks the World AIDS Day. Forty years since the first AIDS cases were reported, HIV still threatens the world. UN estimates that just in 2019, 1.7 million people became newly infected with HIV and 690 000 people died from AIDS-related illnesses in the same year. In Georgia, Caritas Czech Republic and its partners are working towards increasing local uptake of HIV testing.
World Commemorates World AIDS Day
Every year, on 1 December, the world commemorates World AIDS Day. People around the world unite to show support for people living with and affected by HIV and to remember those who lost their lives to AIDS.
On the website dedicated to the World AIDS Day, UN notes that forty years since the first AIDS cases were reported, HIV still threatens the world. Today, the world is off track from delivering on the shared commitment to end AIDS by 2030 not because of a lack of knowledge or tools to beat AIDS, but because of structural inequalities that obstruct proven solutions to HIV prevention and treatment. Economic, social, cultural and legal inequalities must be ended as a matter of urgency if we are to end AIDS by 2030. Although there is a perception that a time of crisis is not the right time to prioritize tackling the underlying social injustices, it is clear that without doing so the crisis cannot be overcome.
The factor of inequalities, stigma and discrimination was also stressed by judge Vitalie Budeci from the Republic of Moldova in his video message to the 2021 World AIDS Day.
"It is imperative that judges, lawyers and policy makers ensure that the rule of law and common sense prevails. It is our duty, as judges, to ensure that injustice, fear and ignorance do not triumph,"

Vitalie Budeci, judge from the Republic of Moldova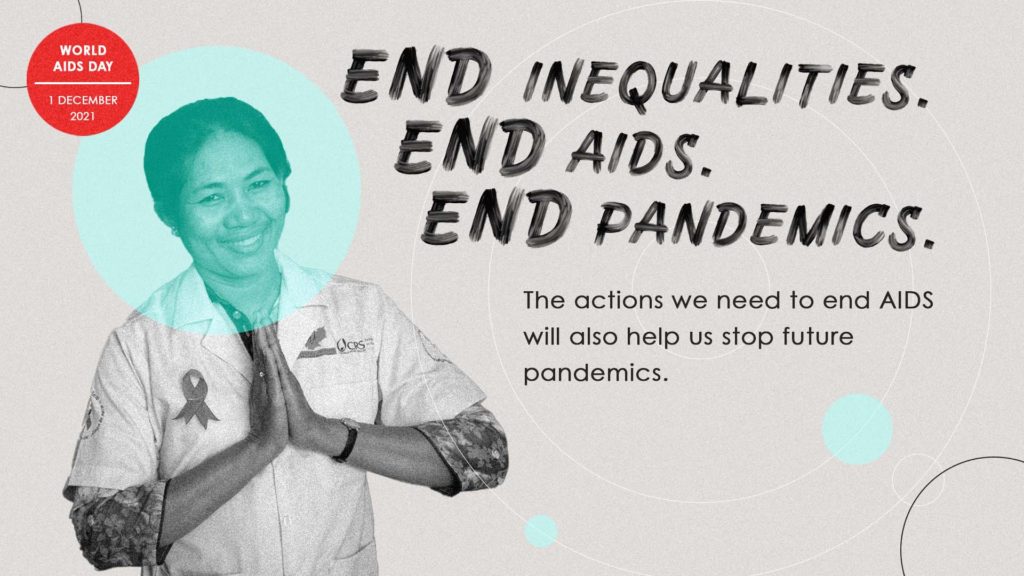 Support of HIV testing in Georgia through the Challenge Fund
Unfortunately, the issue of stigma surrounding the HIV is present among citizens of many countries. In Georgia, a joint 2020 UNDP-UNFPA Narrative Study has shown that many people do not have information about causing potential harm to others, and that people had better personal experience with non-governmental testing providers. Furthermore, UNICEF statistics show that only 11% of young people aged 15-24 have comprehensive knowledge about HIV prevention, in this age group only 33 % know where to get tested for HIV and 60% have discriminatory attitudes towards people living with HIV.
Although with its 8 765 registered cases of HIV infection Georgia belongs to HIV/AIDS low prevalence countries, the rapid spread of the disease is expected soon unless urgent measures are undertaken immediately. Notably, estimates indicate that approximately 40% of infected persons in Georgia are not aware of their HIV-positive status. Unfortunately, the uptake of testing services remains low, increasing the risk of further transmission and deteriorating the quality of life of people with late diagnoses. This is mainly resulted from low awareness and motivation of people to conduct HIV testing, due – among other factors – to also the HIV-related stigma in the country. To improve the situation, Caritas Czech Republic teamed up with Caucasus Research Resource Centers (CRRC), United Nations Population Fund (UNFPA), Tanadgoma – The Center for Information and Counseling on Reproductive health and National Center for Disease Control and Public Health Georgia (NCDC) for the Behavioral insights for low uptake of HIV testing in Gergia project.
"People's knowledge of their HIV status is essential to the success of the HIV response. For HIV-positive individuals, timely linkage to treatment will ensure optimal health outcomes. Consequently, intensification of HIV testing is the priority issue for the Georgian government. Caritas Czech Republic through the accumulated expertise of both Georgian and Czech will contribute to the introduction of tailored policies and campaigns for the promotion of HIV self-testing in Georgia."

Rusudan Chkhubianishvili, Caritas Czech Republic's project manager.
This project seeks to pilot an HIV self-testing solution in Georgia. A self-testing solution has been chosen because there is a stigma about HIV among many people. As a planned scale up, its results of the pilot project will be shared with relevant state institutions to design and rollout nation-wide scale-up to increase uptake of HIV testing in the country. A specific innovation of the Caritas-led project is to prepare and spread out behaviorally informed messages and test their effectiveness in motivating key population to conduct HIV self-testing. Based on these Randomized Controlled Trial testing results, the government will be informed which message worked the best. Subsequently, relevant state institutions will use this information to design nationwide solutions for the increase of HIV testing in the country.
About the Challenge Fund Czech Solutions for SDGs
The implementation of the Behavioral insights for low uptake of HIV testing in Georgia project is financially supported by the Ministry of Foreign Affairs of the Czech Republic. Via the Challenge Fund, the Czech-UNDP Partnership for Sustainable Development Goals brings innovative solutions from the Czech Republic's private sector, NGOs, universities, state institutions, research centres and individuals to tackle specific developmental challenges in the priority countries.