Using drones to locate new water sources in Ethiopia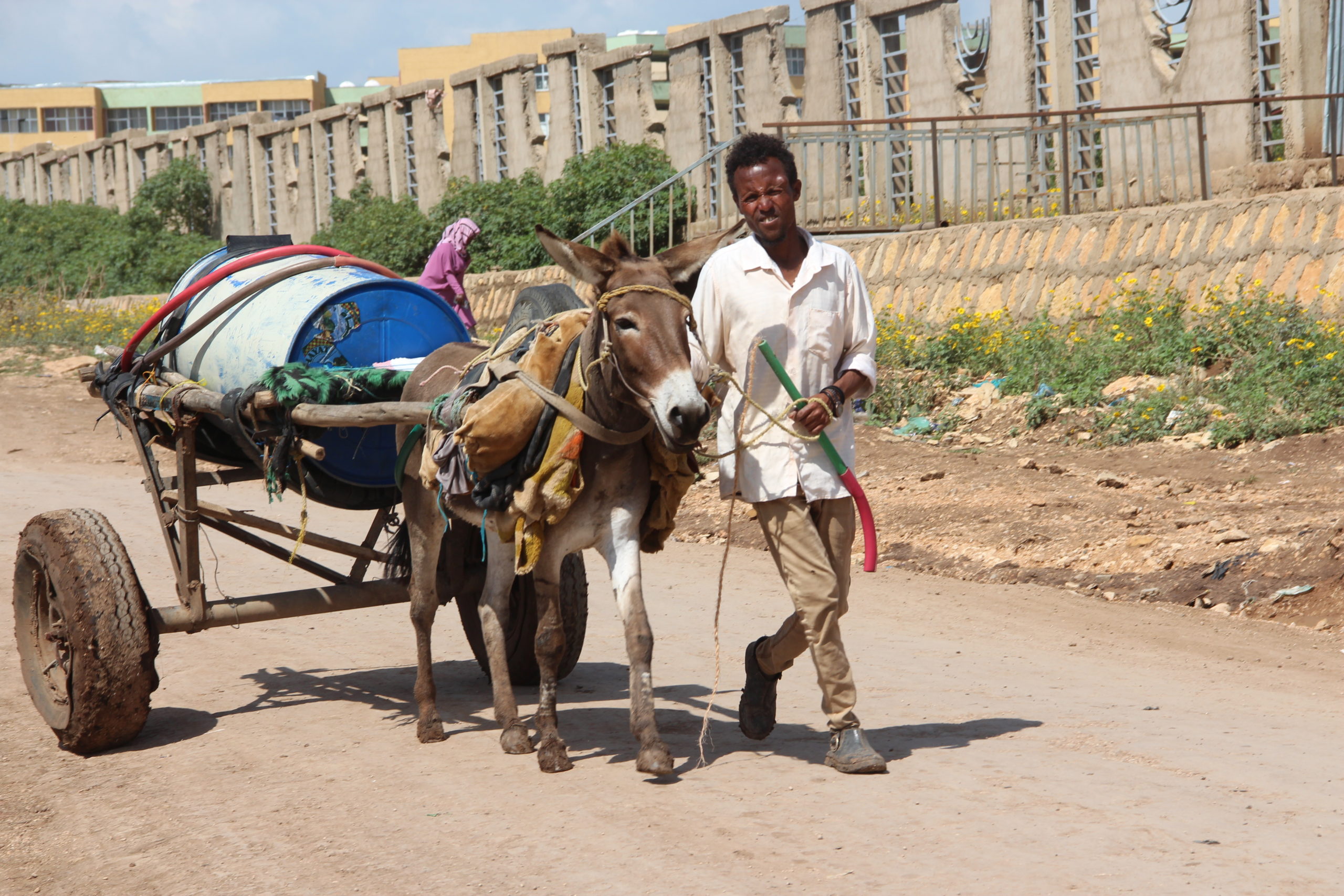 As Ethiopia's shallow water sources are becoming scarce and polluted, alternative water supplies sources need to be identified. Through the 2021 Challenge Fund, LIAZ Exploration uses its airborne exploration tools to locate sustainable deeper groundwater sources in one of the most drought-affected area, the Somali Region. In this article, Ms Zuzana Beranová shares her own experience from Ethiopia and explains what LIAZ seeks to achieve with their local partners.
What is the Innovation that the Challenge Fund and LIAZ bring to Ethiopia?
LIAZ came to Ethiopia with its solution for exploring deeper groundwater sources (known as collectors or Aquifers). To do this, LIAZ works with an international team of geologist and geophysicists who developed a unique technology for geological exploration. The exploration technology that LIAZ is using combines geospatial satellite imagery in combination with geological research and exploration using LIAZ Exploration Technology-developed Unmanned Aerial Vehicle (UAV) SKYSPOTTER.
The main innovation this Challenge Fund project brings is the combination of the two technologies which makes the exploration phase more affordable. Our way, the exploration phase only takes a few months. That is a main difference from the traditional geological exploration way, which may take years. Furthermore, our way is able to detect aquifers in desert areas and in very deep underground bearing where other ways of geological exploration would struggle.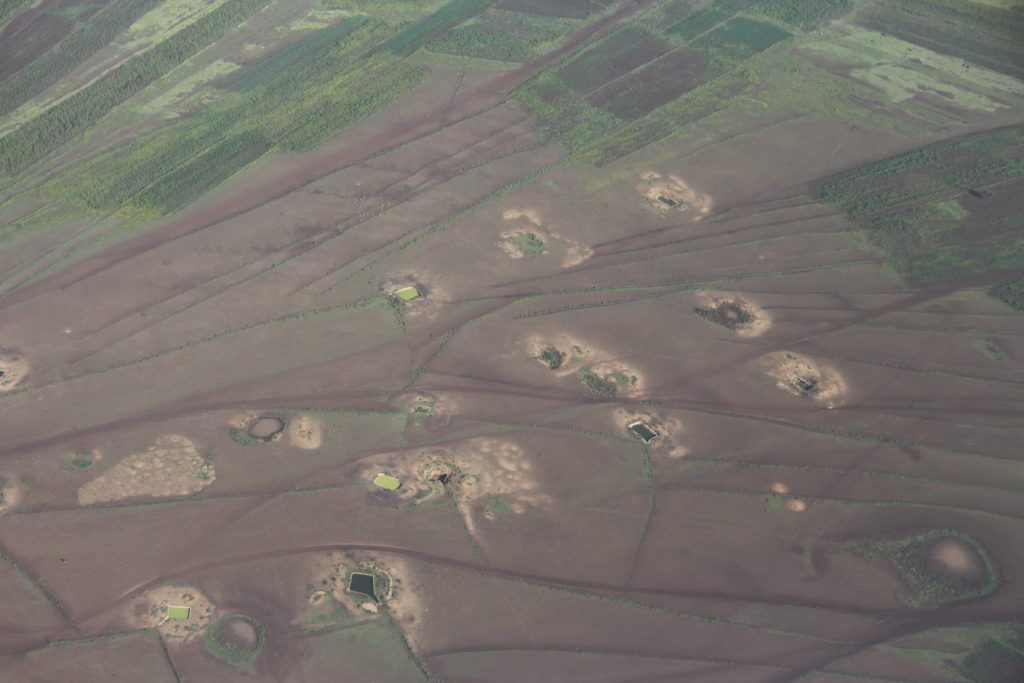 Was it the difficulty of the exploration process that motivated LIAZ to come to Ethiopia?
Partly. Our goal in Ethiopia is also to use this project as a reference for our solution. Like this we can assure the Government of Ethiopia about the long-term nature and sustainability of our strategy. We would like to form a joint-venture and work together on service and maintenance centre for our technology which will be used in neighbouring countries as well.
Is LIAZ active in other non-EU markets? Was it the Challenge Fund or was it your long-term personal experience as a diplomat in several African countries, what brough you and LIAZ to Ethiopia?
LIAZ is steadily expanding its activities in several African countries. For instance, a water-management project of LIAZ now runs in Botswana where we partnered up with local government and FAO. Our other project is in South Africa where we work together with Randwater.
It was a great coincidence that the Czech Challenge Fund has two African counties among its priority countries. We gladly used this opportunity to strengthen our position in Africa. Ethiopia is a very suitable country for us also because of my previous experience. It is our strategic partner and Czechia has a good name there. We helped Ethiopia in the past and the legacy of our special relationship is still there.
Water is more valuable than money. You can always find cash but water is scarce

dr. Abdulkadir Mohamoud – Somali Region Agriculture Bureau Director
Why did you decide to start in the Somali Region?
This is the driest inhabited region of Ethiopia. I recently visited this part of the country myself, just after large rainfalls. Nevertheless, the largest water reservoir behind the city of Jijiga was very much dried out. The saying that water means life is especially valid in areas like this.
I arrived to Somali Region just after consultations with the Ministry of Agriculture. In their guidelines, exploration of water collectors located over 100 meters deep is not supported because of the prices for such bore. On the other side, the head of local agricultural bureau told me "Water is more valuable than money. You can always find cash but water is scarce".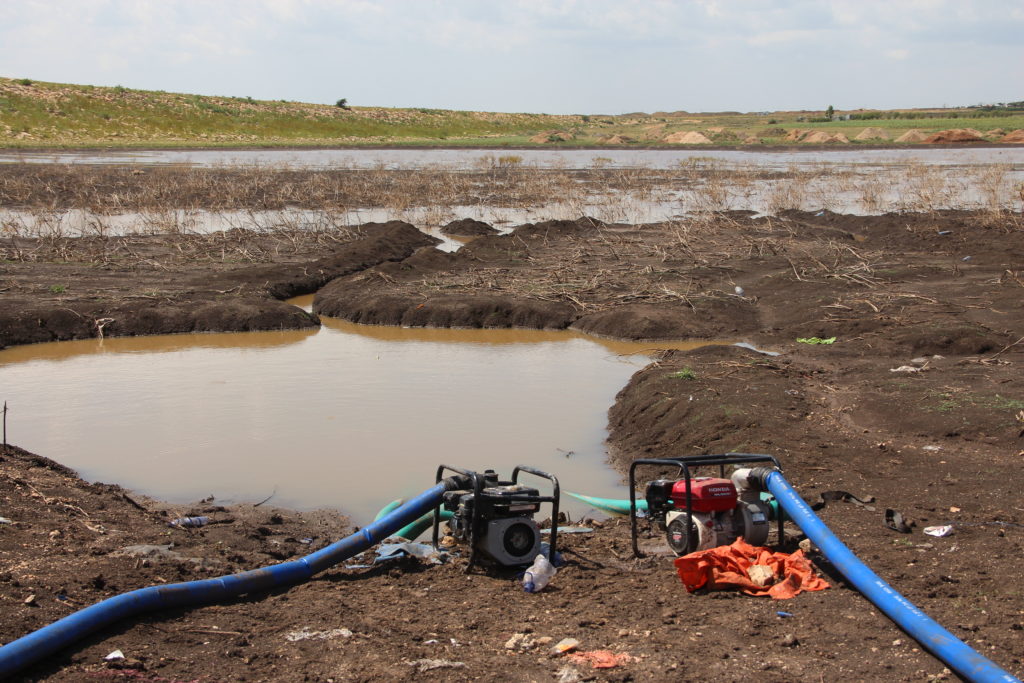 This motivated us to focus on deep groundwater sources.
Let's look into the future, after the Challenge Fund project is completed. What are LIAZ's next steps?
We are interested in scaling up our project after the Challenge Fund is over. We'll stay in contact with both UNDP and Ethiopian government. We'll share the findings of our research – the exact locations of deep-water sources. From there, we would like to secure further financing to cover both airborne exploration and rigs themselves. We have been in contact with the local Ministry of Agriculture and their department of irrigation. They are helping us to coordinate water distribution. Of course, we will also reach out to other donors we have worked with before.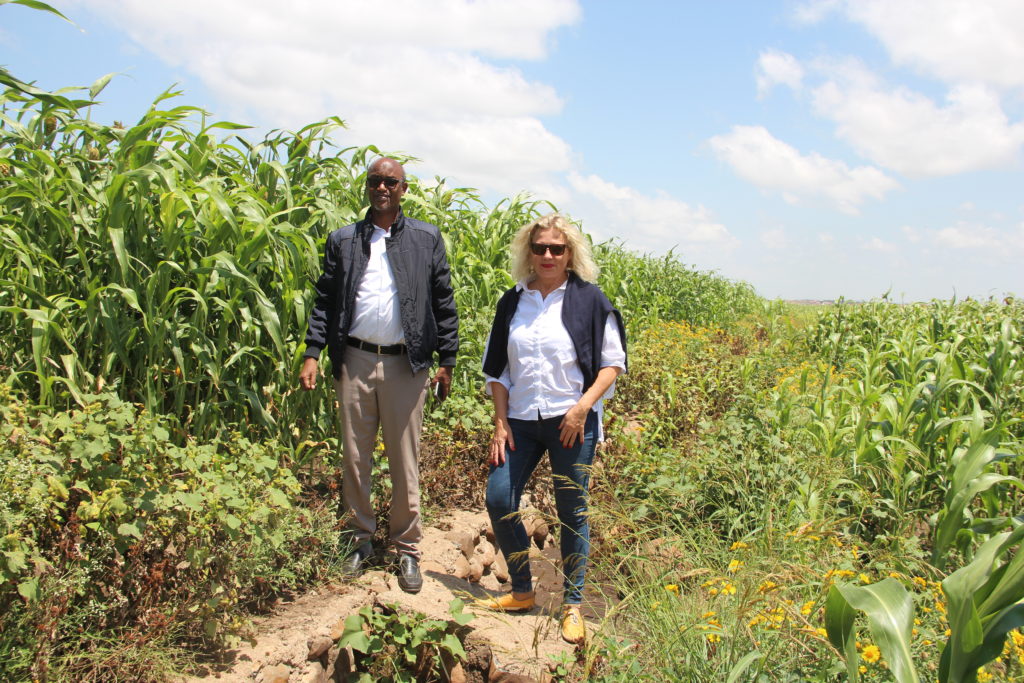 About the project
The LIAZ Exploration Technology: Locating the aquifers in the Somali Region  – CUP (undp.cz) project is part of the Challenge Fund initiative and has received 40,000 USD award for its realization from the Ministry of Foreign Affairs of the Czech Republic. The Czech-UNDP Partnership's Challenge Fund brings innovative solutions from the Czech Republic's private sector, NGOs, universities, state institutions, research centres and individuals to tackle specific developmental challenges in the priority countries.
The content of this material does not necessarily represent the official views of the Ministry of Foreign Affairs of the Czech Republic, or of the United Nations, including UNDP, or UN Member States.