Czech geological expertise improves water management in Ethiopia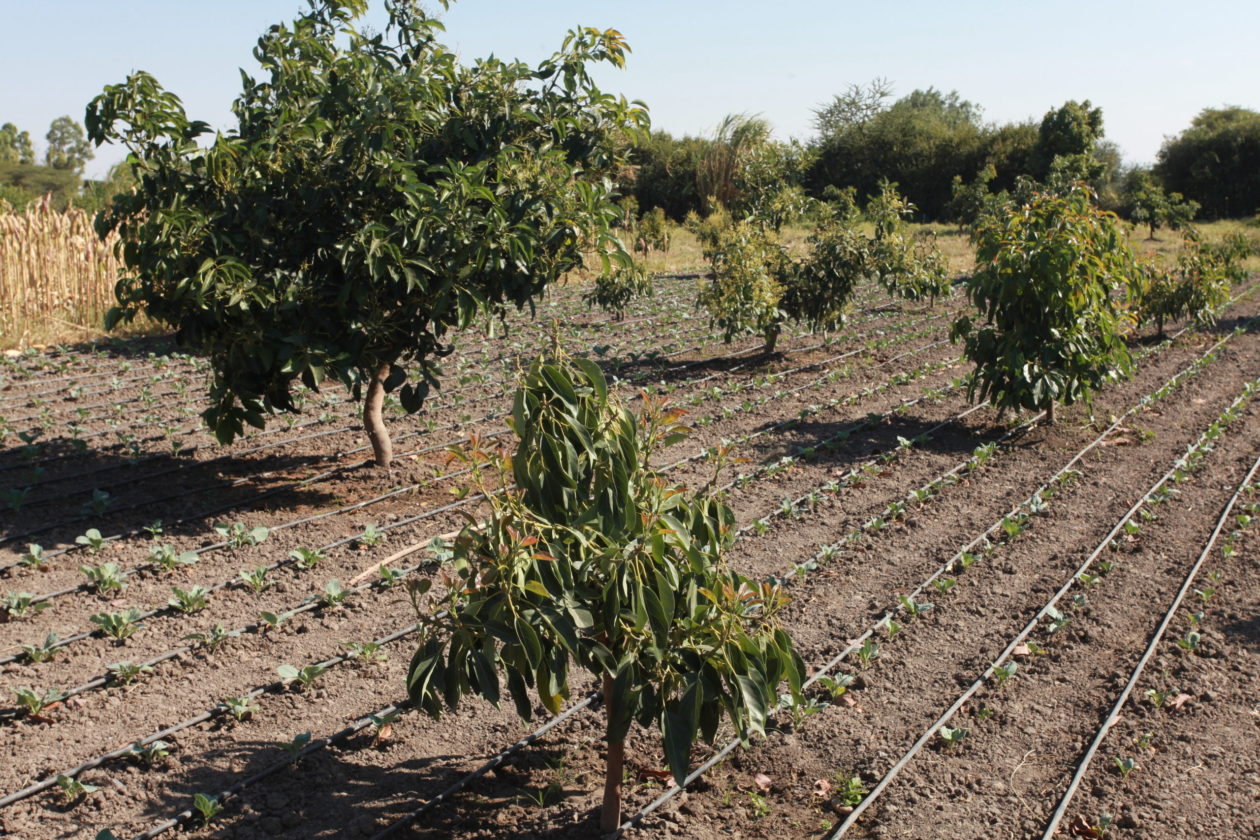 Since 2018, the Challenge Fund has supported projects in three priority countries – Bosnia and Herzegovina, Georgia and Moldova. Yet in 2020, CUP opened its call for project proposals to Ethiopia, Cambodia and Zambia expanding the total number of CUP's Priority countries to six.
Two projects for Ethiopia were selected in the 2020 call for project proposals. One of them was the proposal of AQUATEST. Working in cooperation with the Ethiopian Agricultural Transformation Agency (ATA), AQUATEST recently completed their project of Mapping shallow groundwater resources (SGWR) for household irrigation by developing Ethiopia's first ever set of monitoring wells.
We are joined today by Mr. Jiří Šíma who is a Director of AQUATEST's activities in Ethiopia and who kindly agreed to explain their work there in detail.
Mr. Šíma, can you tell us about the work that you do at AQUATEST and what was the main focus of this Challenge Fund Project?
Definitely, AQUATEST is a consulting and engineering company. We work in groundwater resources assessment and development and in environmental protection, such as remediation of contaminated sites. It used to be a state company. We were privatized in 1991 and since 2014 we are a member of large group of PURUMKRAFT. You can find our projects both in the Czech Republic and abroad
So this was not your first project in Ethiopia?
Not at all actually. Experts of AQUATEST have worked in more than 20 countries so far. And my personal experience in Ethiopia started in 1984 when I joined my Ethiopian partners from Geological Survey of Ethiopia in program for hydrogeological mapping at scale 1: 250 000. Our cooperation was interrupted by political changes in both countries and reopened in 2001 when AQUATEST was awarded by project for hydrogeological mapping financed by Czech Development Program. Program for hydrogeological mapping was finalized in 2019 when the whole Ethiopian territory was covered by 60 map sheets.
In this sense, the Challenge Fund project is a part of a larger work we have been doing there. For instance, there is the cooperation with Agricultural Transformation Agency in mapping of shallow groundwater resources (30 m deep wells) which started in 2015.
How does the Czech experience with monitoring of shallow groundwater help in Ethiopia? Are the local conditions similar or is it about the expertise and know-how that Czech innovators accumulated?
Transformation of Ethiopian agriculture is fundamental step in future of Ethiopia. Experience in household irrigation can help in large scale irrigation and can lead to upscaling of agricultural production and so on. We can say it is a long-term endeavor.
Monitoring of SGWR started in our area in the 1960'. This monitoring was extended to monitoring of deep groundwater resources in the following decades. Our company was working in this program then. Since that time, we have large experience in assessment of groundwater resources changes, groundwater level fluctuation, because of over pumping, dewatering of uranium mines, and/or weather fluctuation Hydrogeological drought of last 10 years.
Is it just Ethiopia or are you providing similar expertise in other countries in Africa?
Water resources monitoring can be done after finishing of basic groundwater resources assessment which requires relatively deep knowledge. This is not easy step because you need to know what you are monitoring. We have no deep knowledge of hydrogeological conditions in other African countries and this is a reason we are not considering similar expertise in other African country. In our view, it is more effective to develop this knowledge as long term program in one country.
We are talking about tens of years, groundwater resources monitoring really is a long-term job.
What are the main challenges that AQUATEST faced when implementing the Challenge Fund solution?
There were many! There was no experience if internet data transfer can be used in Ethiopia for 3G modems without problems, but our project shows existence of this transfer. We also continue to struggle with connectivity and access to internet for our devices. Still, good 4G connectivity is only available during weekend. Covid-19 had caused closure of ATA office for visitors. It was necessary to make meetings with partners outside. Luckily, there was a nice restaurant just across the street.
Covid restriction also prolonged the transport of our monitoring equipment from Prague to Addis Ababa. Combine this with the fact that some transport companies do not accept lithium batteries in equipment. Once tools finally arrived, the work of custom office at the Addis Ababa Bole airport was extremely slow because of Covid restrictions.
How would you describe working with your local partner ATA? Are they interested in further expansion of this mutual collaboration?
As I mentioned, our collaboration with the local partner was based on long-term cooperation with ATA department and staff responsible for project implementation. Without this long-term cooperation there is no chance for successful and in time implementation. From our experience, ATA is highly professional, well organized and effective organization.
Our current project covered an area of around 235,000 km2. Calculation of resources are enough to irrigate 3,000,000 ha. Of course we are taking a look at how we can move our work forward. Monitoring of changes in SGWR was discussed and our partners agree that this would be a good opportunity for expansion of our work together.
So are these the next steps in Ethiopia? Do you plan to follow up on your work with another challenge?
Next step in Ethiopia is upscaling the project. This opportunity was discussed with UNDP office in Addis Ababa and proposal was submitted to the Czech Development Agency via the Czech Embassy. There is also discussion with American partners for installation of monitoring with possibility for support from the Rockefeller foundation.
Thank you for your time and good luck!
About the Challenge Fund
The Monitoring of sustainability of shallow groundwater resources for household irrigation Project was part of the Challenge Fund initiative. With funding provided by the Ministry of Foreign Affairs of the Czech Republic, the Czech-UNDP Partnership's Challenge Fund brings innovative solutions from the Czech Republic's private sector, NGOs, universities, state institutions, research centres and individuals to tackle specific developmental challenges in the priority countries.
To stay updated, follow the Czech-UNDP Partnership on LinkedIn.
The content of this material does not necessarily represent the official views of the Ministry of Foreign Affairs of the Czech Republic, or of the United Nations, including UNDP, or UN Member States.