Georgian aroma in the teapot: Challenge Fund tea production project in Guria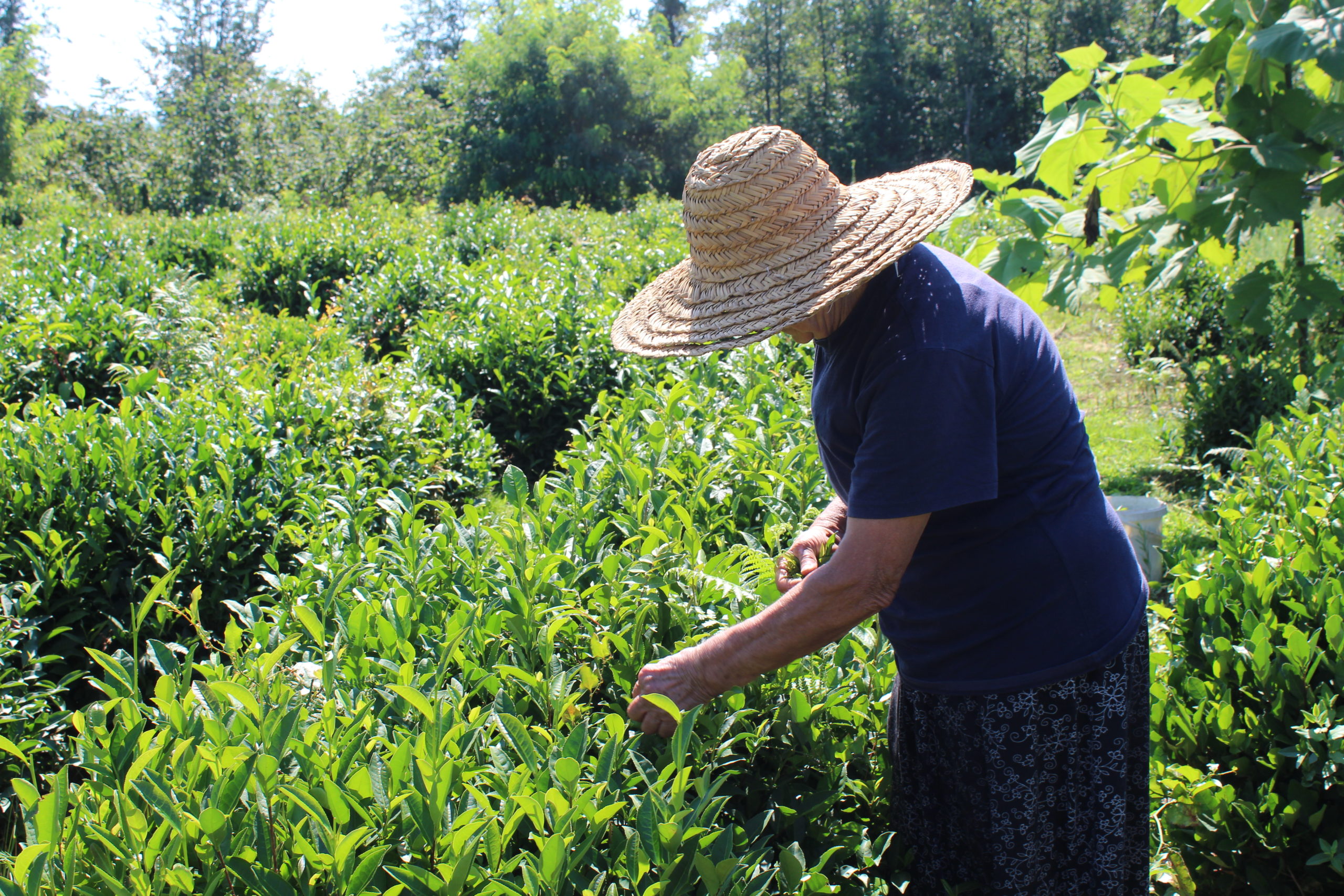 Petr Sič has been working on the tea production development project under the Challenge Fund component in Georgia since autumn 2020 and has cooperated with local families and small producers on enhancing their capacities and introducing them to new techniques of tea processing. Read more about a visit of Jonáš Háger, a Czech UNV to Georgia, to the facilities and his meeting with Petr and partners.
When I arrive in the village of Kvenobani at the end of August, I am welcomed by Petr Sič, his local partner Avtandil Lomtatidze and the smell of freshly prepared tea. Sipping on the cups of great Georgian brew right after the initial tour of the tea garden, we start our project-related conversation over their new product- an exclusive edition of Gamarjoba tea which was created mainly for the Georgian market, as well as over reminiscing of the long way they both had to take to succeed.
Petr, a sociologist by his education, found his passion for tea during his personal tea-oriented travels. Since 2009, he has been engaging in numerous activities in Guria, a region on the Black Sea coast of Georgia that has a long tea tradition but has been suffering from high unemployment rates and a mass exodus of local workers. In 2019, Petr succeeded in the Challenge Fund initiative of the Czech-UNDP Partnership with his "Tea production development in Guria" project and his enthusiasm and dedication to this wider tea business effort are contagious.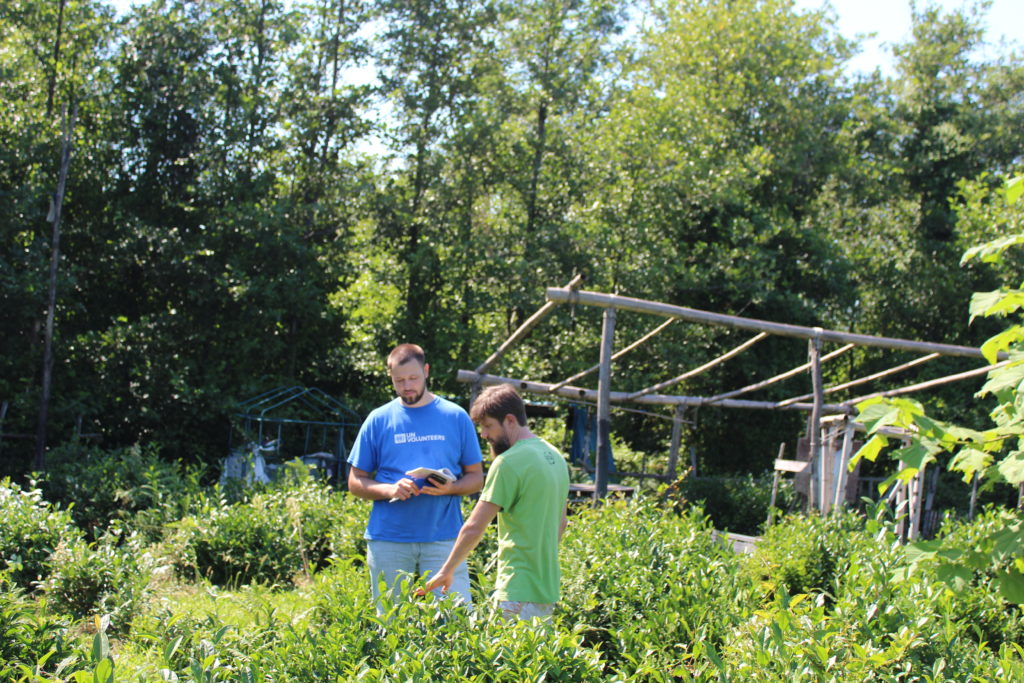 During whole monitoring, Petr is patiently explaining to me various things that are related to tea such as the growth of tea plants or tea degustation process. "In the end, the hardest thing is not to produce great tea, but sell it", says Petr on what he sees as the biggest challenge. COVID-19 also brought many complications in terms of restricted travel and lower demand, but he managed to find positives even in this situation: "COVID-19 increased my adaptability and flexibility, now I see that I can delegate many things to my project partner. Before I was in Georgia for 2 months and now 1-3 weeks is enough."
Throughout the years, Petr has developed a very close relationship with his local partner Avtandil. "I have absolute trust in my business partner. I know that even if something bad happened and we, for example, argued, that this would not jeopardize our common tea business. And in the future, we want to strengthen our cooperation also formally by creating a joint venture."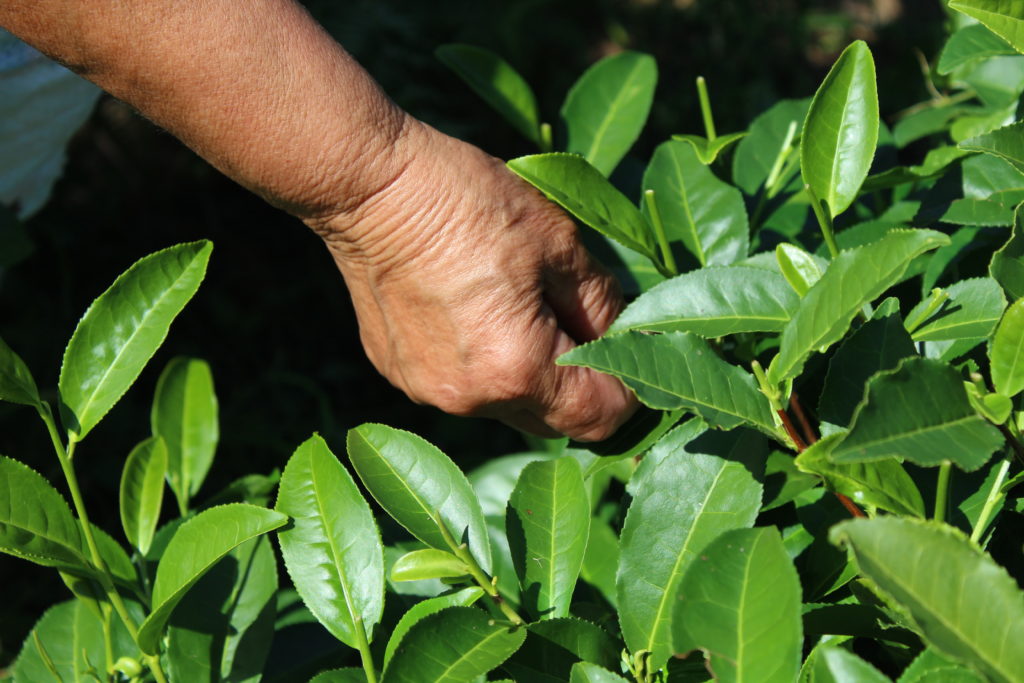 Avtandil Lomtatidze has been involved in the tea business for more than 30 years. As he mentions during our conversation: "If I cannot smell the aroma of spring tea, I feel bad. Tea reminds me of all the memories that I have accumulated during these 30 years. It is an inspiration for me and space for experiments. At the same time, there is a bridge that I have to cross to preserve the old Georgian taste and enrich it with modern tastes."
Local conservative tea growers are observing some project innovations, such as the process of creation of the solar energy drying machine, with a bit of scepticism – they want to see the results first and then will maybe follow the example. For Avtandil, however, innovations do not mean compromising on what he sees as the most important- tea quality, not quantity, and precise and consistent work. He comments on his long-term cooperation and relationship with Mr. Sič: "I have known Petr for more than 10 years. He is an innovator who supports the introduction of new technologies. I am an expert in classic black and green tea, but Petr's knowledge is much wider. We are making for example light black tea or blueberry tea. One of our products is also tea with Chacha – so alcoholic Georgian tea already exists. Moreover, Petr has many valuable contacts and after so many years he has become almost Georgian ", states with his kind smile.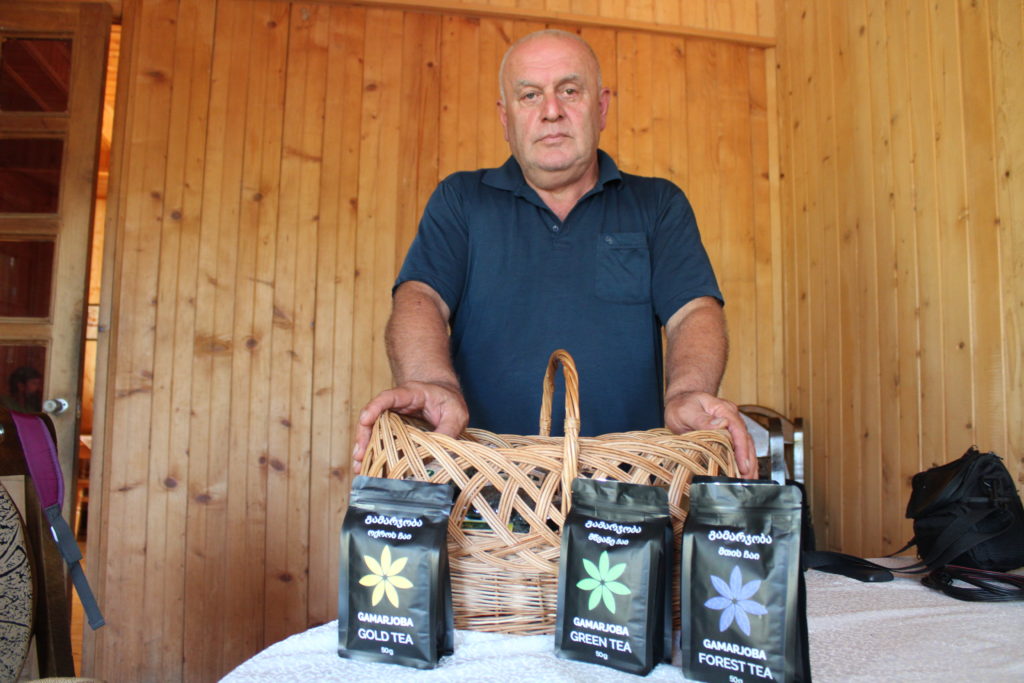 The project aims to ensure not just environmental sustainability by using ecological methods and avoiding pesticides but also supports local employment. As the work on new technologies and other regular activities requires workforce, Petr is hiring local workers whenever possible. During the peak of the season, tens of workers are employed in the tea garden and factory for tea production, with the majority of those in charge of the harvest being women. Good relations with other local tea growers allow Petr to hire them occasionally on more complicated and time-demanding tasks.
One of the workers is Baghdagur Chikhvaguri, who despite being 78 years old is full of energy and passion for tea. She explains why this project is crucial for her: "Lots of young and old people are leaving Kvenobani and Guria because there is almost no work. And if you are old, finding work and earning money is especially hard." Then she elaborates why is she so proud of her work: "Firstly I can help my family. The second and more important reason is that I know that picking the tiny twigs of tea is a big role. The result of my and other people´s work is a unique Georgian aroma in the teapot."
With Baghdagur´s excitement, it is very easy to get an impression that the tea from Guria is back with its glory. The project has the potential to be beneficial for the whole of Georgia, which can be again known not just as the country of great wine, but also as the country of great tea. Like Baghdagur adds: "I still remember the taste and the quality of old Georgian tea – and what can be better for me now than being part of the process of creating the same tea but in a new way?"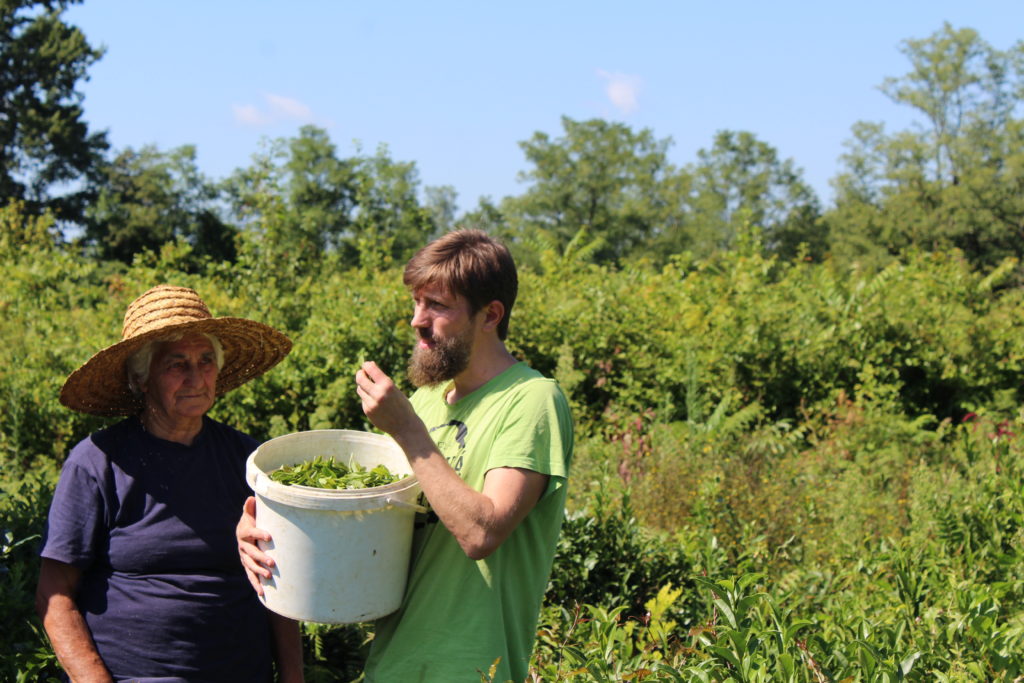 Note: The article was written by Jonáš Háger, a Czech UN Volunteer in Georgia based on his monitoring activities in Guria.