2020 for the CUP: The year of challenges and new opportunities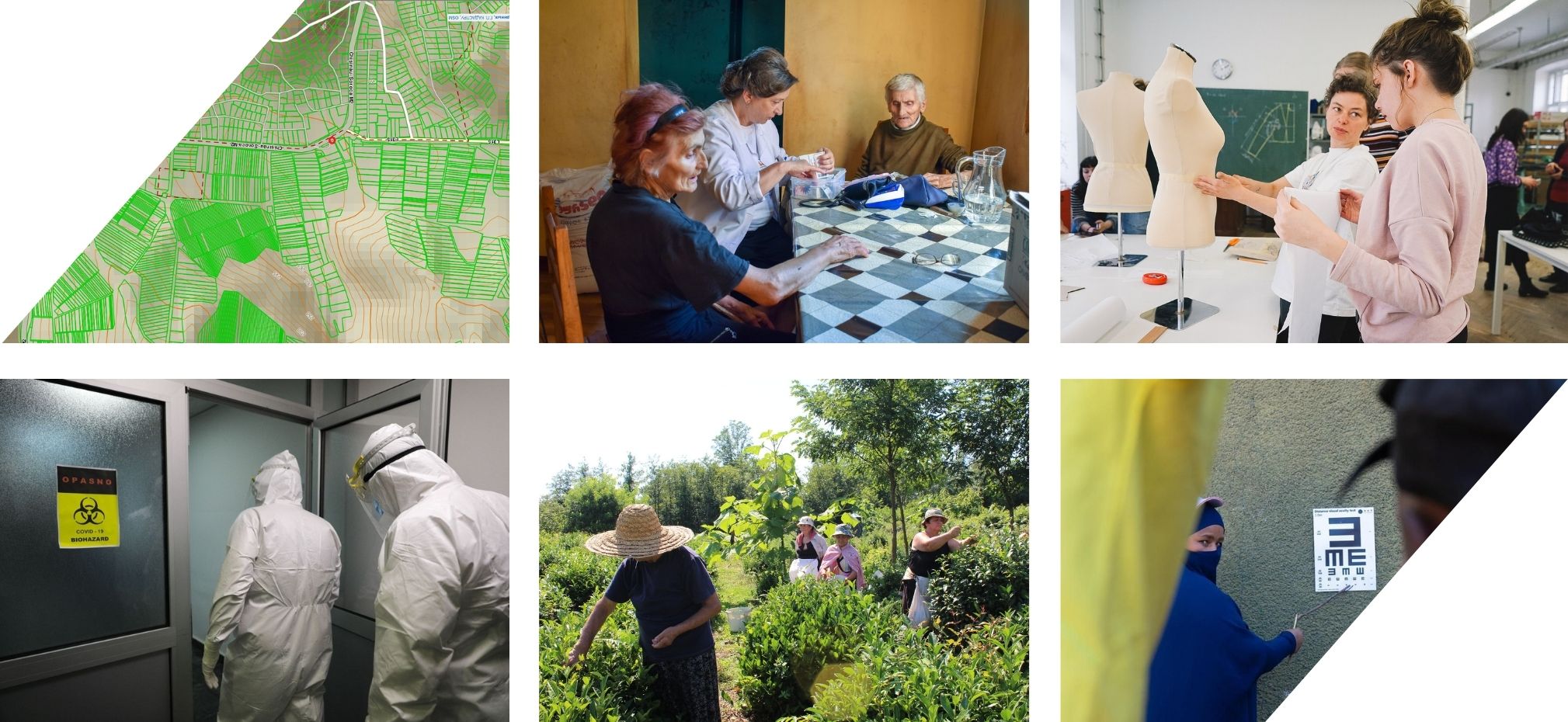 For international cooperation and development, the year 2020 proved to be challenging. With the COVID-19 pandemics, the workload and partnerships had to be switched to the online environment and new themes related mostly to COVID-19 response have emerged. Albeit filled with uncertainty, 2020 also gave space to new initiatives and innovations that have bridged the online and offline gap and witnessed the empowerment and growing involvement of local partners and consultants on the ground.
For the Czech-UNDP Partnership for SDGs (CUP), 2020 was the year of changes. In spring, the Partnership expanded its reach to three other partner countries- Cambodia, Ethiopia and Zambia- allowing Czech innovators to share their solutions for achieving the SDGs in six countries in total alongside the traditional ones- Bosnia and Herzegovina, Georgia and Moldova.
"Expertise on Demand" component of the Partnership, which provides Czech expertise in various areas in the form of consultancies, field trips and study visits, succeeded to complete 12 initiatives and identify and launch 9 more expertise transfers in Moldova, Georgia and Bosnia and Herzegovina. Three new projects have assisted with the COVID-19 response, including the first regional project focused on the socioeconomic assessment under the UNDP´s Integrated Response: Prepare, Respond, Recover. With other initiatives focused on crisis and risk management, energy efficiency, care economy or food waste, 2020 showed that the Czech Republic has a lot to offer in numerous fields and can address a wide scope of international issues.
The second component of the Partnership, "Challenge Fund" that brings innovative solutions for a variety of development challenges in local communities, published its fourth Call for Applications for six priority countries in May 2020. A record number of 67 applicants submitted their proposals and 20 projects were selected for the implementation, which started in autumn 2020. Many of the projects, including 18 launched in 2019 that were completed last year, managed the smart shift to online activities and strengthened the role of their local partners who proved essential in the times of COVID-19 crisis.
As for the "Knowledge Management", the Partnership managed to digitalize its content, including the creation of the undp.cz website, the digitalisation of the Challenge Fund application and the launch of the database of Czech experts for "Expertise on Demand" component. New means of promotion of the Czech expertise were identified as the CUP supported the inclusion of 17 experts in the UNDP Global Roster serving for the rapid deployment.
This way, we would like to thank all innovators, experts and project managers who have partnered with us and assisted us with our activities in 2020. Together, we are looking forward to the new challenges and projects in 2021.